diner524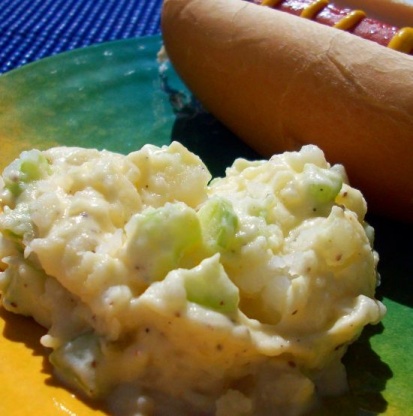 Although I like to try other potato salad recipes, I always come back to this one that I have been making for a while. Combined several recipes and came up with this one.
Add some chopped green olives, crunchy bacon and some caramelized onions & BAM!! makes this potato salad the bomb!!
DRESSING: Combine Miracle Whip, or Mayo, mustard, celery seed, salt and pepper. Mix well.
Combine potatoes, eggs, onion, celery and pickle.
Add dressing to potato mixture and mix lightly.
Chill.