Best Pork Chops Marinade Ever
DuChick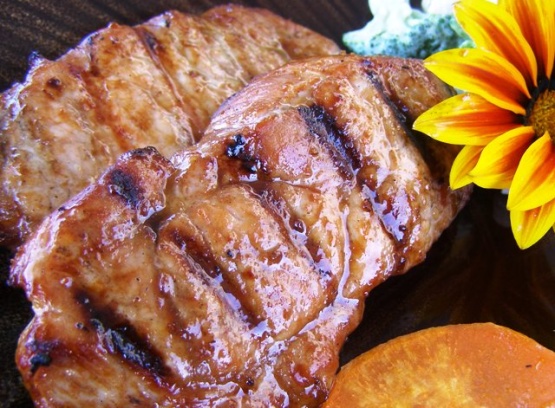 This is the best marinade I've ever had. You can jar this, and give it as gifts, too!
We loved this recipe. We marinated the chops all day and then cooked them on the grill. They were very moist and flavorful. No one ingredient stood out, they all worked well together. Even the daughter who doesn't normally eat pork chops thought this was great and asked for the recipe. We'll be using this marinade again soon.
Mix marinade in a zip loc bag, and place 4 pork chops in the bag.
Marinade for at least 2 hours, I sometimes even marinade them overnight for more flavor.