Best Pork And/Or Shrimp Egg Rolls
Prep 20 mins
Cook 10 mins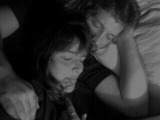 From the American-Chinese food menu, this is the most authentic recipe for egg rolls we've seen. You can make pork egg rolls, shrimp egg rolls, combos, or half of them pork, half of them shrimp. Simply adjust the amounts of pork/shrimp to your liking. These freeze well and are great for OAMC. You can use ground pork, but for the best flavor, use leftover roast pork or rib meat, especially bbq'd. A great idea is to purchase a small order of ribs from the local chinese resteraunt, and cut and dice the meat from the bones for this recipe, or better still, try Chinese Red Cooked Pork :)
Directions
In a wok set over moderately high heat, add the ground ginger, onion, and celery and stir-fry for 1 minute. Add the cabbage and bean sprouts and stir fry 2-3 minutes more, or until vegetables are slightly softened. Add the pork and/or shrimp and stir-fry 1 minute more.
Add the chicken stock and sugar, bring the mixture to a boil and stir in the cornstarch mixture. Simmer until lightly thickened. Stir in sesame oil, salt and pepper to taste.
Have 1 cup water at a boil. Remove from heat and whisk in cornstarch mixture.
Have 12 egg roll wrappers ready under a dampened towel. Place a portion of the filing in a line diagonally across one corner of wrapper, brush with some of cornstarch paste and fold in the ends. Roll tightly to make a sealed cylinder. Repeat with remaining wrappers.
Heat oil to 350 degrees F. Fry egg rolls, in small batches, turning often, for about 4 minutes, or until golden brown. Transfer to paper towels to drain.
Reviews
Most Helpful
This was the best egg roll recipe I've ever made - I love the paste - it really seals up the egg rolls. I used ground pork, but wish I hadn't - I will make these again with roasted pork or shredded pork. Made for Photo Tag Game 1/10/09.

These were wonderful. I fixed the whole recipe as directed and we ate 4 for supper and froze the other 8. I loved the flavor the pork gave it and I used Chinese Red Cooked Pork in these. I didn't use the bean sprouts due to personal preference. I will be fixing these again. Thanks for sharing. Prepared for PRMR tag game.