Juju Bee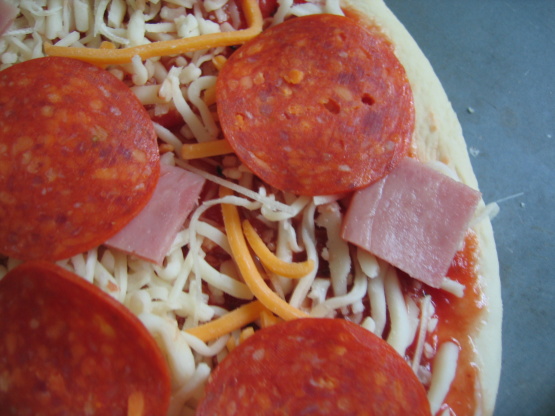 We use this for regular or thin crust and even calzones. It's fast and simple.

i substituted using olive oil instead of regular, it helped keep it from being too sticky...and made it taste just like from a pizza shoppe!
Put flour in bowl and make a well in the center.
Put yeast in the center, stir in water and sprinkle salt over dough.
Knead till smooth.
coat dough with oil and place in a covered bowl.
Let rise 1 hour.