teresas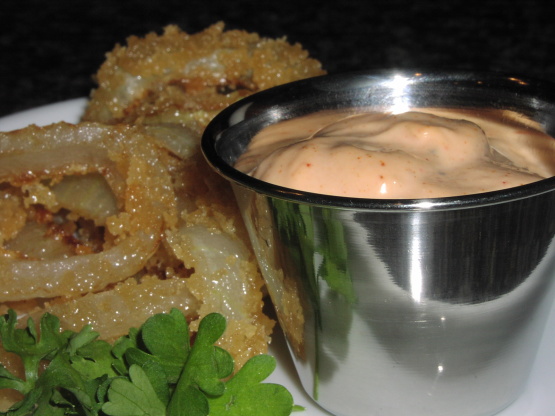 OK here is a very simple recipe that makes the best and crunchiest onion rings ever. you will be making these over and over again they are better than any restaurant you have ever eaten yes they are that good and best of all they are simple to make.
Fantastic onion rings!! I made these because TeresaS included this recipe as one of her favorites from 2014 and am glad I did!! These are very easy and just as state, nice and crispy!! Next time I will use a sweet onion instead of the yellow and maybe add a bit more flour for a thicker dipping batter, but otherwise, perfect!! Thanks for sharing the recipe.
Combine flour, cornstarch, instant potatoes, and club soda in a bowl stir well and let sit for about ten minuets.
place 2-3 cups Panko in a pan or bowl for dredging.
cut onions into 1/4 size rings and separate.
heat oil to 350 degrees.
dredge onion rings in batter then coat with Panko.
fry onion rings 2-3 minuets flipping half way or until golden brown remove from oil and season with salt.