Chef Dee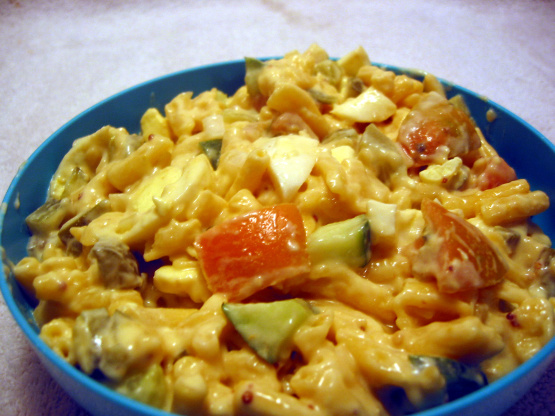 A pretty picnic salad and perfect for your next potluck party. You start with a box of Kraft Dinner, this recipe is easy to make and a delight to eat.

I was actually pleasantly surprised at how good this tasted considering the fact that it contains cold macaroni & cheese. The only changes I made were to use just 2 hard boiled eggs and I didn't use the cucumber because I didn't have any at home. My husband even liked it. Very quick, easy side dish.
Prepare macaroni and cheese according to directions on box.
Place in a large bowl, and let it cool.
Stir in mayo and mustard.
Fold in remaining ingredients, then chill.