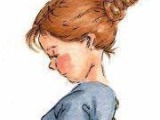 Ok, this soup is so simple I am almost ashamed to post it. But at the same time it's so delicious I can't help wanting to share!
Directions
Combine the chili, corn, canned soups, tomatoes with chilies and stewed tomatoes in a saucepan and mix well.
Cook until heated through, stirring constantly.
Place the corn chips in each serving bowl. Ladle the hot soup over the chips.
Note: You may add one 4 ounce can green chilies if you want to really spice it up!
Most Helpful
The whole family liked this one. It's like a hearty vegetable soup. Great comfort food.
This was very tasty for coming strictly from cans. Lots of different flavors that melded well. I was tempted to add water to the condensed soups, but I didn't (and it didn't need it).

This was wonderful, low calorie, low fat, and super filling! The only thing I did differently was to add a can of black beans, and a little chili powder (we like spicy foods!). This is something that is super easy and tastes great. Served it with warm cornbread, since we didn't have any cornchips. Would be an easy recipe to take for a camping meal.