Best Kabobs Ever Pakistani Style
KateL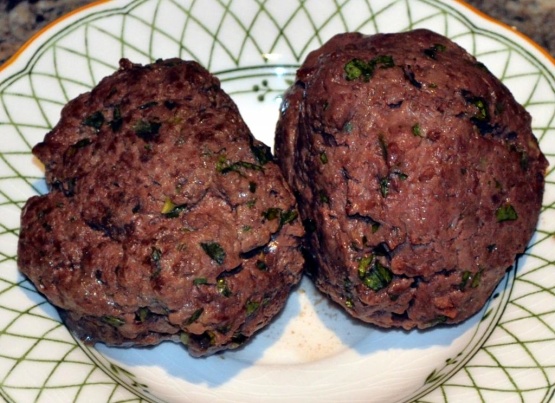 These are spicy tasty kabobs best enjoyed with just naan bread.

Top Review by KateL
Good seasoning. Used elk meat, which had not posed a problem for previous Indian meatballs. This time the meat was too dense. I think the recipe should state the recommended diameter for the kabob meatballs and include some recommended cooking time for at least one of the methods. I browned the meatballs, and then cooked at 350F until our desired internal temperature was reached.
In large bowl crumble ground beef and all ingredients. Mix it all up and shape into kabobs. Grill or pan cook.