Ashley Cuoco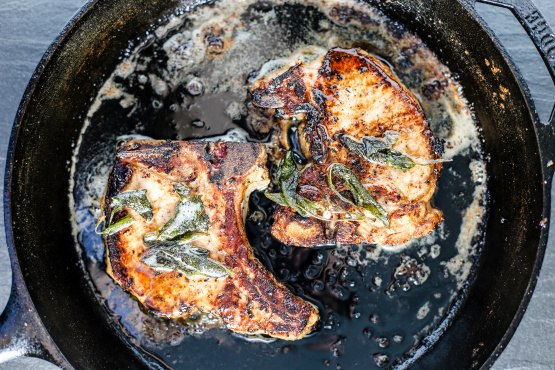 This is a simple recipe I have adapted from Company's Coming.It is simple to throw together the marinade in the morning before going off to work and coming home to an easy dinner to prepare at night.

WOW!!!!! These are soooooo good! I only let them marinate for 2 hours and they were great. I would, however, marinate them for longer as the flavour would be better. I took one of the other reviewers advice and cut back on the oil. As well, I added one more garlic clove (love garlic!) Thanks for posting this, I will definately make this again!!!
In deep bowl mix all marinade ingredients.
Marinate at least 2 hours.
Remove from marinade and cook over medium-high heat on greased grill for no more than 15 minutes or until done. Cooking time for second side is shorter by 1-2 minutes. 3/4" or thinner, 5-6 minutes maximum per side, thicker than 3/4" 6-7 minutes maximum per side. DO NOT OVER_GRILL, chops will become tough. After 2 minutes grilling on a side, rotate chops 45 degrees for even cooking. Turn over when juices pool on upper surface and meat appears to be cooked half-way through.