Best Grill Roasted Corn on the Cob
sydsmama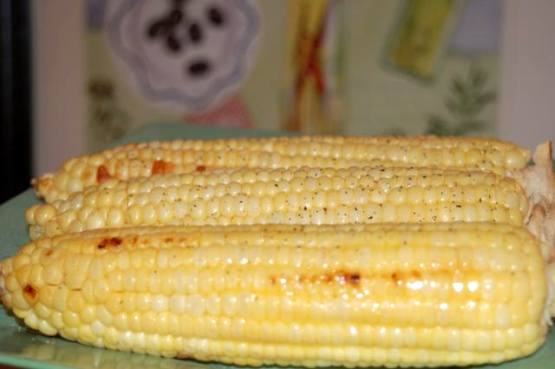 I live in the Midwest and I am convinced that there is NO better way to eat fresh summer sweet corn! The trick is not to soak it! If you soak the corn the result will be steamed and not truly "roasted". The husks may get a little burned but the corn will be perfect. (I know, it was hard for me the first time too, just trust me) P.S. Use the freshest sweet corn you can get!

Outstanding! I put the corn on a charcoal grill for 20 minutes, turning every 5 minutes. It was fantastic. I will never boil corn on the cob again!
6 -8

ears fresh sweet corn, in the husk
Lay the corn (in the husks) on a hot grill. (medium if using gas).
Cook for twenty minutes, turning every few minutes.
Remove from the grill with clean gloves and remove the husks and silk.
Serve with lots of butter, salt and fresh ground pepper.
Enjoy!