Pamela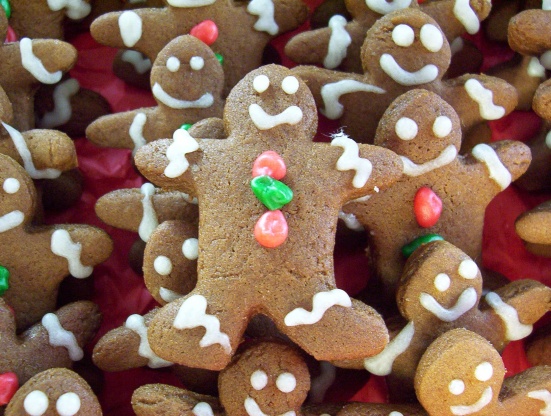 I made these for years with my kids using a gingerbread boy, then gave it smarties for eyes licorice for its mouth, just all good fun.

I've been trying (and ruining) gingerbead boys for many years. So far, this has been my best batch! I like a flavorful cookie, so I added about a tablespoon or cinnamon and 1/2 tablespoon of cloves. Had no luck with the batter before I refrigerated it. Then it was fine. This year, my mother in law actually asked to take some home - so I'm pretty happy with this recipe!
Combine first 3 ingredients in bowl.
Cream margarine, add sugar then eggs one at a time.
Now add the molasses and vinegar.
Mix in the flour.
Roll out and use cookie cutters.
Bake 10-12 minutes at 350°F.
After they are baked you can decorate the way you like.