Best Garlic Mashed Potatoes
lazyme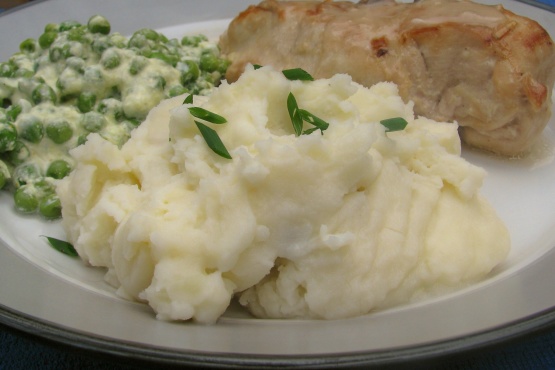 I don't remember which web site I got this from but these are the best potatoes I've tasted.
bring chicken broth to a boil.
Add potatoes and cook until tender but still firm, about 15 minutes, drain, reserving broth.
stir in garlic, cream, and 1 to 2 tbsp broth, mash until creamy.
Blend in sour cream, chives, and butter.
Heat through and serve.