Parsley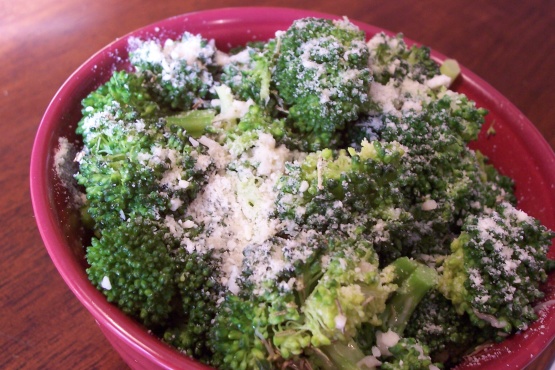 This has been a hit with all my family and guests. The flavor is excellent and it's very easy to prepare on the stovetop.
In large skillet melt butter and olive oil together with garlic and rosemary.
Cook over medium high heat until garlic browns.
Add steamed broccoli (it will sizzle) and toss in skillet for about 30 seconds.
Place immediately in serving bowl and salt to taste. May sprinkle with Parmesan cheese.