Best Fresh Bread Using a Bread Machine for Kneading
Brenda.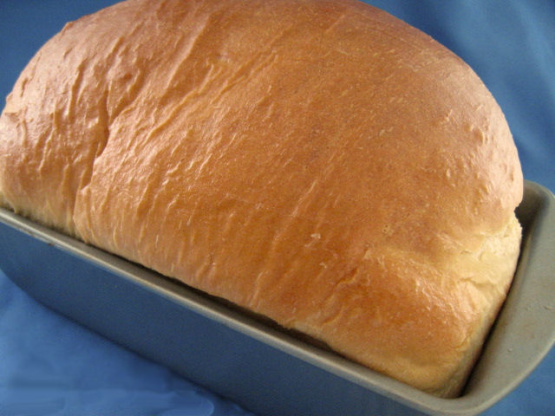 I made this for our weekly bread last week, but neglected to post my review. I did not use a bread machine (I own one) but do not like using it. Instead I made this by using my KitchenAid and hand kneading it. I loved the texture, flavor and crust on this bread. I did have to use a bit more flour than called for by doing this w/o the Bread machine, but feel it turned out as spectacular as if I had. Thank You for the lovely bread recipe. Just wanna update this as I make this bread often, as above, and the texture and flavor are always perfect...Thank you again for a great recipe.
Add ingredients in order to the bread machine pan. Choose the dough setting on your machine and press start. Allow the machine to knead, mix and rise your dough. When the entire cycle is finished remove the dough and form into loaf (loaves) or place in desired pan. Preheat oven to 375 Cover the dough and put in a warm place to rise for 20 more minutes. Place in oven and cook until the top is a light golden brown (approx. 30 min).