Best Fluffy Buttermilk Pancakes (America's Test Kitchen)
Prep 20 mins
Cook 10 mins
From Cook's Illustrated (July, 2009). The pancakes can be cooked on an electric griddle. Set the griddle temperature to 350 F and cook as directed. The test kitchen prefers a lower-protein all-purpose flour like Gold Medal or Pillsbury. If you use an all-purpose flour with a higher protein content, like King Arthur, you will need to add an extra tablespoon or two of buttermilk.
Directions
Adjust oven rack to middle position and heat oven to 200 degrees. Spray wire rack set inside baking sheet with nonstick cooking spray; place in oven. Whisk flour, sugar, salt, baking powder, and baking soda together in medium bowl. In second medium bowl, whisk together buttermilk, sour cream, eggs, and melted butter. Make well in center of dry ingredients and pour in wet ingredients; gently stir until just combined (batter should remain lumpy with few streaks of flour). Do not overmix. Allow batter to sit 10 minutes before cooking.
Heat 1 teaspoon oil in 12-inch nonstick skillet over medium heat until shimmering. Using paper towels, carefully wipe out oil, leaving thin film of oil on bottom and sides of pan. Using ¼ cup measure, portion batter into pan in 4 places. Cook until edges are set, first side is golden brown, and bubbles on surface are just beginning to break, 2 to 3 minutes. Using thin, wide spatula, flip pancakes and continue to cook until second side is golden brown, 1 to 2 minutes longer. Serve pancakes immediately, or transfer to wire rack in preheated oven. Repeat with remaining batter, using remaining oil as necessary.
Reviews
Most Helpful
As a Saturday morning activity to keep grandchildren quiet, we made this recipe and it was a complete success. In fact sleeping Mother got up when she smelled the delicious smells and came in and quickly declared it was the best pancake she'd ever had. Since they live in NYC where one can find 'anything', this pancake was way beyond anything they could find in NYC
Really outstanding pancakes. Fluffy without being dry as is the case with so many recipes. I made dollar cakes using the 1/3 cup measuring cup. Half with blueberries, half plain. This will become a staple recipe in our household. Thanks!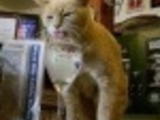 Awesome pancakes. I have been looking for a good recipe that makes them nice and fluffy -this is by far the best I've found.