Best Ever White Bread (Abm)
Noo8820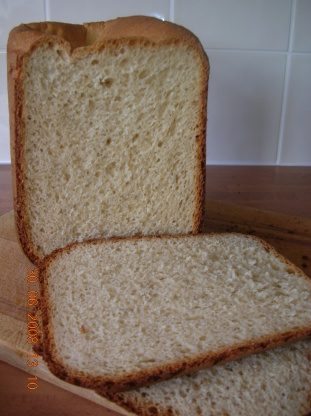 This is a recipe I developed from lots of trial and error. I just kept experimenting with my bread maker. This same dough makes beautiful dinner rolls as well.

This is just like the title says: The Best Ever White Bread! Thanks so much, my search for the perfect bread machine bread is over. Made it exactly as written and will make again.
Place ingredients in bread maker following your manufacturers guidelines.
Personally I only mix it up in the bread maker. When it is done proofing I turn it out onto a floured surface shape it and place it in a greased (cooking spray) loaf pan. Let rise for approx 1 hour, til doubled. I bake for 30 minutes at 350 degrees.