Best Ever Spicy Oven-Fried Chicken - Southern
I love this chicken recipe--after messing around with oil fried chicken, I found this recipe and it's exactly what I was looking for, darn close to "real" fried chicken without the hassle of oil frying. There is marinating time, but otherwise super easy. Don't be intimidated by th amount of hot pepper sauce in the marinade, the chicken will pick up only some of the heat.
Directions
Whisk buttermilk, oil, hot pepper sauce, mustard, garlic, 1 teaspoon salt and 1/2 teaspoon pepper in large bowl to blend well. Add onion, then chicken and turn to coat.
Cover, chill at least 3 hours or up to 1 day, turning chicken occasionally. I usually get a big gallon ziploc bag and place the marinade and chicken in the bag.
Place racks on 2 large rimmed baking sheets.
Whisk breadcrumbs, cheese, flour, thyme, paprika, cayenne and 1 teaspoon salt in large baking dish to blend.
Remove chicken from marinade, allowing, excess to drip off. Add chicken to breadcrumb mixture and turn to coat completely.
Arrange chicken, skin side up, on racks on baking sheets.
Let stand 30 minutes.
Preheat oven to 425°F Drizzle butter over chicken.
Place chicken in oven and bake until crisp, golden and cooked through about 50 minutes.
Serve warm or at room temperature.
Most Helpful
This is from a June 2000 Bon Appetit and I have been making it ever since I saw it in the magazine. It is excellent. To get the coating crispier, use panko bread crumbs. Excellent recipe. Thanks!

I let the chicken marinate for 24 hours before cooking. I believe it imparted flavor and tenderness. I used split chicken breasts, since we only like white meat. I thought the melted butter was not enough to crisp up the chicken, so I also sprayed it with butter-flavored non-stick cooking spray. Even though it was cooked on a rack, I was surprised that the bottom were a bit soggy. I thought keeping it out of the juices would avoid that. The coating is very tasty, and it the baking aroma was wonderful! I'm so glad I tried this. Made for Culinary Quest 2014.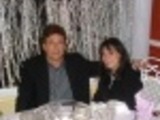 This was wonderful! All the house smelled amazing and the chicken was super tender! The combination of the coating ingredients was sooo tasty. I also coated some onion slices and placed on a baking mold; they were more than appreciated! Will do it for sure again, my family will remember me this recipe and ask me for a "BIS". Made for Culinary Quest 2014.