loof751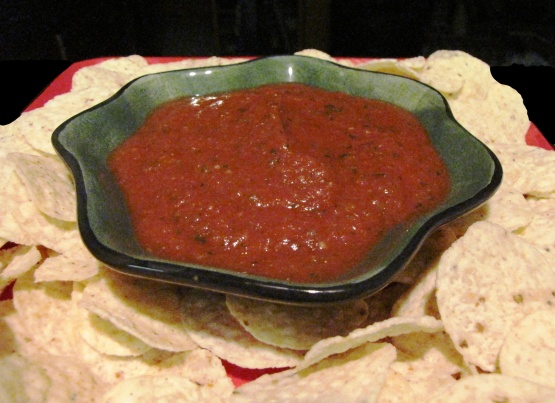 This recipe is so close to the Salsa served at Pappasitos that you will swear you are there. Every time I serve this people ask for the recipe. Best part is that it is so easy and doesn't require fresh tomatoes so it works all winter.
Put all ingredients into blender and mix or pulse until blended.
Do not liquify.
Note: Seeds in peppers determine heat so remove if you like mild salsa. I use 2 peppers and seeds from one for medium to hot salsa.