KathyP53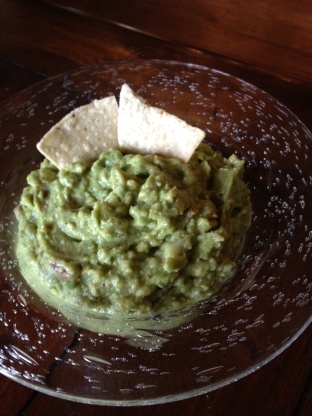 I have made this guacamole for years and never seem to eat any at parties, 'cuz it's GONE! So easy to make, enjoy!
Cut in half, seed and peel all avocados. With one of those tomato slicer things (multiple blades in a frame with a handle), slice all the avocados long-wise and then reslice them cross-wise (drop into bowl as you do the slicing).
Add the other ingredients and "mush" everything together.
Keep it a bit chunky, serve with chips or on top of sandwiches, etc. Try some before it goes out to the masses, or you may not get any (that's why there's no picture, either)!