Best-Ever Grilled Chicken Kebabs
Derf2440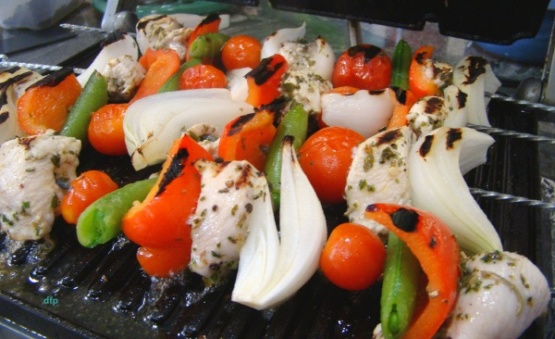 This recipe is very simple, very easy, and tastes better than anything you'll find in a restaurant. Seriously!

Very tasty chicken kababas!! I used walla walla sweet onions and all of the rest of the veggie suggested plus some pea pods. They were a great combination with the chicken and the seasonings on the chicken were lovely. The chicken was perfectly cooked, not at all dry like some kababs we've had. I will be making these often through the summer, thanks for posting.
Place chicken breast pieces in a bowl.
Pour in enough olive oil to completely cover pieces, squeeze the lemon over them, and then add the garlic, oregano, basil, rosemary, salt, and a couple of twists of cracked pepper.
Cover and refrigerate overnight.
Assemble kebabs, and grill until chicken is no longer pink, about 10-15 minutes depending on your grill.
Don't overcook them, though.