Best Ever Green Bean Casserole - Fresh!
Prep 15 mins
Cook 25 mins

This recipe is from Claire Robinson on the Food Network and looked absolutely TO DIE FOR! It's really similar to one we have made in the past at our family gatherings. I am trying this for Thanksgiving this year! I might add a little white pepper, bacon or some red pepper flakes...but I have to try the original version first!
1 1⁄2 lbs fresh french beans, ends trimmed (green beans)
4 tablespoons butter, divided
2 tablespoons vidalia onions, finely chopped
4 ounces baby portabella mushrooms, cleaned and finely chopped (about 2 tablespoons)
2 tablespoons all-purpose flour
1 cup sour cream
1 1⁄2 cups corn flakes cereal (recommended ( Corn Flakes)
1⁄2 lb mozzarella cheese, grated
Directions
Preheat the oven to 400 degrees F.
Bring a large pot of salted water to a boil over medium heat then add the beans and cook until just tender (but still firm), about 5 to 7 minutes. Remove the beans from the water to a large bowl of ice water to preserve color and stop the cooking then drain the beans and set aside.
Melt 2 tablespoons of the butter in a large skillet over medium-high heat; Add the onions and saute until translucent.
Stir in the mushrooms, season with salt and pepper to taste, saute about 3 to 5 minutes.
Add the flour and stir for another minute, to cook out the raw flour taste, and then whisk in the sour cream.
Simmer for just a couple of minutes to bring the flavors together and taste for seasoning.
Cut the green beans into 2-inch pieces.
Melt the remaining 2 tablespoons of butter in a small pan. Crush the cereal flakes in a resealable plastic bag and add them to the pan with the butter, tossing to coat.
Spread the green beans over the bottom of a 9-inch casserole dish and pour all of the mushroom sauce mixture over the beans topping with the grated cheese.
Sprinkle with the buttered cereal flakes and bake in the preheated 400 degree F oven, until light golden brown and bubbly, approximately 20 minutes.
Remove from the oven and serve.
Reviews
Most Helpful
Sensational bean casserole and oh-so-easy to make. I'd read the other reviews before making this dish, and had pretty much decided how I was going to approach it. All my changes were out of necessity. We can't get vidalia onions in Australia, so I used half of a smallish red onion. Our sour cream is already extremely thick, so I didn't bother with the flour, and did not need or miss it. Had no corn flakes or mozzarella on hand, so used multigrain crackers and a mix of grated cheddar and parmesan. Never intended to make so many modifications, but it goes to show you how versatile and forgiving this recipe can be. As another reviewer said, this recipe is perfect for larger, less-than-perfect beans%u2014which is what I had. There were seven of us and everyone smacked, smacked their way through the beans. Much loved by all. I will make this often when I have beans and mushrooms on hand. Thanks so much for posting.

When I have young green beans, I would not make a casserole, as we prefer such beans plainly steamed, and "dressed" with butter, sea salt and a shake of nutmeg. However, this recipe was perfect for less-than-perfect older beans! I halved the recipe (we're only 2), but tried to keep to the ingredients as given. I do think the 2 Tblsp flour is too much for the liquid available (in my case, 1 Tblsp flour to 1/2 cup of sour cream). I could not grate/shred my mozzarella, as I bought a packet which was pre-sliced, so used slices. I would say, this could be a perfect main dish for vegetarians (with sides)!! It is very rich, but the taste is very good. Maybe the ratio of onions and mushrooms to beans could be adjusted upwards -- "tablespoons" here are very little! However, the topping was wonderful -- I used the pre-packaged Kellogg Corn Flake Crumbs. Bteween us: maybe a little too rich, but yummy!!! Thanks, Mommy Diva!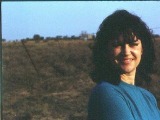 I made this for our Thanksgiving table. It was delicious. I used more onions and portabella mushrooms than called for. The sour cream sauce thickened quite a bit, so next time I would thin it with a little chicken stock. Finally, we found the layer of mozzarella cheese to be almost too rich. I wouldn't leave out the cheese altogether, but next time I would probably cut the amount in half. The cornflake topping is yummy and overall this was a winner with everyone. Bon appetit!