Best-Ever Chocolate Cake , Heritage Recipe
Origially featured on a 1952 Better Homes and Gardens cover, it's been perfected over the years. I hope you'll agree that this version is the moistest, richest, "chocolateiest" cake ever.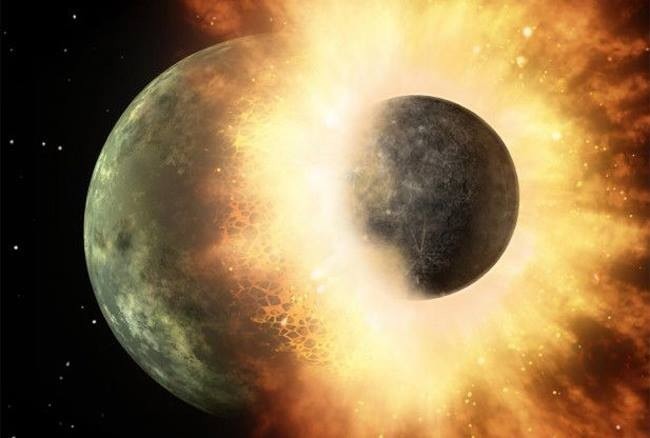 Top Review by 2Bleu
We made this again, but this time using our KitchenAid (the first time was a hand mixer). Both ways are to die for, but I did want to add to the review that using the hand mixer produces a denser cake. I am guessing that because with the KitchenAid, it can whip up the butter/sugar fluffier at a higher speed. Again, both ways make this an over-the-top delicious chocolate cake and it remains our favorite. :) This recipe made it into our Book #231450. 01/06/08 - This was a very simple chocolate cake to make, and I enjoyed making it for Buddha, with that said, the remainder of the review will continue with him remarking on the flavor..... This is the nicest, most wonderful gift my beloved Bird has given me. Thank you for sharing the recipe Annacia. The cake is full of flavor, moist, yet not obviously moist. While this cake is slightly denser than I normally prefer, this recipe gave my palate new sensations and pleasures that I wouldn't change one bit. The icing had the best flavor that this chocoholic has had in a long time. The icing, too, is not as light as I expected, yet perfect. The complementing textures right out of the ice-box is perfect. This cake compels me to eat slower, savoring each taste, texture, and feeling it embodies. While these are only the euphoric emotions of me, I would recommend this to anyone who loves chocolate with this warning: YOU MAY EMBARRASS YOURSELF AS YOU WEEP WITH JOY OVER THE DINING TABLE AS YOU EAT.
Allow butter and eggs to stand at room temperature for 30 minutes.
Meanwhile, lightly grease bottoms of two 8x8x2-inch square or 9x1-1/2-inch round cake pans.
Line bottom of pans with waxed paper.
Grease and lightly flour waxed paper and sides of pans (or grease one 13x9x2-inch baking pan) and set aside.
In a mixing bowl stir together the flour, cocoa powder, baking soda, baking powder; and salt; set aside.
In a large mixing bowl beat butter with an electric mixer on medium to high speed for 30 seconds.
Gradually add sugar, about 1/4 cup at a time, beating on medium speed until well combined (3 to 4 minutes).
Scrape sides of bowl; continue beating on medium speed for 2 minutes.
Add eggs, one at a time, beating after each addition (about 1 minute total).
Beat in vanilla.
Alternately add flour mixture and milk to beaten mixture, beating on low speed just until combined after each addition.
Beat on medium to high speed for 20 seconds more.
Spread batter evenly into the prepared pan(s).
Bake in a 350 degree F oven for 35 to 40 minutes for 8-inch pans and the 13x9x2-inch pan, 30 to 35 minutes for 9-inch pans, or until a wooden toothpick inserted in the center comes out clean.
Cool cake layers in pans for 10 minutes. Remove from pans.
Peel off waxed paper and cool thoroughly on wire racks.
Or place 13x9x2-inch cake in pan on a wire rack; cool thoroughly.
CHOCOLATE-SOUR CREAM FROSTING:.
In a large saucepan melt 1 12-ounce package (2 cups) semisweet chocolate pieces and 1/2 cup butter over low heat, stirring frequently.
Cool for 5 minutes.
Stir in 1 8-ounce carton dairy sour cream. Gradually add 4-1/2 cups sifted powdered sugar (about 1 pound), beating with an electric mixer until smooth.
This frosts tops and sides of two or three 8- or 9-inch cake layers (halve the recipe to frost the top of a 13x9x2-inch cake).
Cover and store frosted cake in the refrigerator.