Best Ever Chocolate Cake (From Sorrento)
Prep 10 mins
Cook 30 mins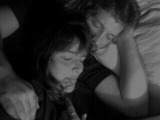 This is from the Sorrento Ricotta cheese container, and Buddha asked me to post it.
Directions
Preheat oven to 350°F Grease bottom and sides of two 9-inch cake pans.
Mix all ingredients on low for 1 minute. Then on high for 2 minutes, scraping down sides of bowl. Pour batter between the two pans. Bake 30-35 minutes.
Cool for 10 minutes. Meanwhile, melt chocolate over simmering water until smooth. Let cool to room temperature. Whisk sour cream into melted chocolate. Frost and garnish.
Most Helpful
Oh Yeah...these are a winner!! Also made mine into cupcakes and used choco-chips for the chocolate part of the frosting. So moist and delish. I've never made cake with ricotta cheese b/f, but have using sour cream. Same type of moist-ness. Not overwhelming sweet, just perfect!! Thanks for posting a keeper for my cake/cupcake cook-book. Made for Photo-Tag~
Fan-freaking-tastic! Made these as a "surprise" for DH and while DD was weirded out by how the ricotta looked, it turned out awesome! DD was desperate for cupcakes so we made them and lowered the time to 22 mins. They are soooo moist! We added sprinkles as a final touch and all of us say A+ and we'll be making it again!

This is outstanding. I always get rave reviews when I serve this...and so easy!!