Best Ever Cauliflower Mac & Cheese
Prep 20 mins
Cook 20 mins
We all know that the best topping for cauliflower is cheese, now you can have both your comfort food and your veggie all in one bowl. Inspired by Jamie Oliver's cauliflower mac & cheese, this one is a creamy, vegetarian dish with hidden veggies for your kids!
Directions
Preheat oven to 400 degrees F.
Cook the cauliflower in simmering water until tender. Use a slotted spoon to remove.
Cut the cauliflower florets into bite size pieces.
Return water to the boil and cook the pasta in the same water. Drain.
Combine the melted butter, breadcrumbs and parmesan cheese in a bowl and set aside.
Melt the butter in medium sauce pan.
Add flour mixed with salt, nutmeg and pepper, using a whisk to stir until well blended.
Slowly add the milk and cream, stirring continuously until blended.
Simmer for 2 minutes or until it thickens, stirring constantly.
Remove from heat and add the cheese, stirring until melted.
Combine the pasta, cauliflower and cheese sauce and transfer to a buttered casserole dish.
Top with the breadcrumb mixture.
Bake for 20 minutes, until the breadcrumbs form a crispy crust.
Reviews
Most Helpful
I have made this recipe on several occasions and everyone loves it. When my niece had her first baby I made and froze four weeks of easy dinners for her and her husband. This was by far their favorite.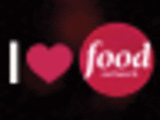 This was good and I got 2yr DS to eat the cauliflower! The crumb topping was a great addition with the parmesan cheese. Will make again. Made for I Recommend Tag.
Delicious mac 'n cheese. Creamy and good, with a lovely bread crumb topping. The cauliflower was a fun addition to this type of dish. I used all milk instead of part cream but did not miss it. Also used garlic powder along with salt & pepper to season. Yummy, thanks!