Chickee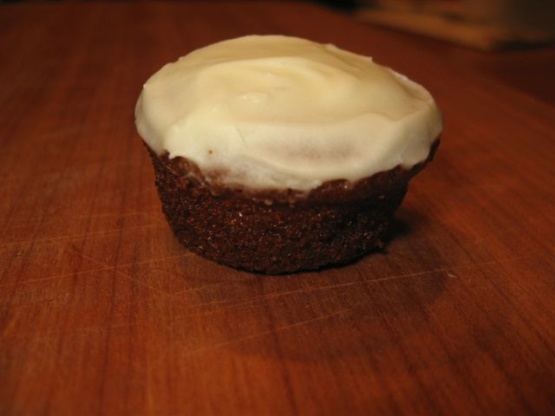 My Mom has been making this one for years! This is what I requested as my B-day cake all growing up. Tastes soooooo good. The cream cheese icing is the best part. One of those recipes that everyone always asks her to make for all sorts of things.

Oh my goodness was this yummy! I'd rate it way higher than 5 stars. :) My son requested this for his 11th birthday a few days ago. I made the cake and my hubby whipped up the icing. This was WAY better than any other carrot cake I've ever made.
Combine all cake ingredients until well blended.
Bake in a greased and floured pans at 350 F (for round layers, approx 40 minutes; for 10x14 sheet cake or bundt pan, approx 60 min).
Test with toothpick for doneness - this is a very moist cake!
Cool.
Combine frosting ingredients in large bowl until very creamy.
Frost cake when it is completely cooled (putting cake in freezer for 15 minutes once cooled sometimes makes icing easier).
Enjoy! This cake freezes very well!