lazyme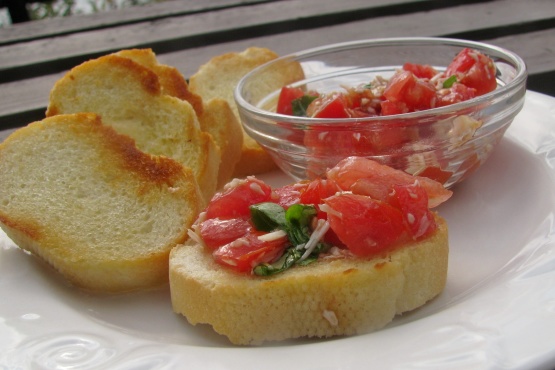 I went through a major bruschetta phase and tried many many recipes until I found the perfect one. This was originally Guy Fieri's but is slightly adapted to my taste after making it about a billion times. Cookingt time is marinating time.

Excellent...came out perfect...my fab bruschetta recipe ..
In a medium mixing bowl, add the tomatoes, garlic, basil, vinegar, olive oil, cheese, salt and pepper.
Mix thoroughly and let sit for at least 15 minutes at room temperature to let the flavors marinate.
Slice the bread into individual pieces and spoon the mixture on top.