Melany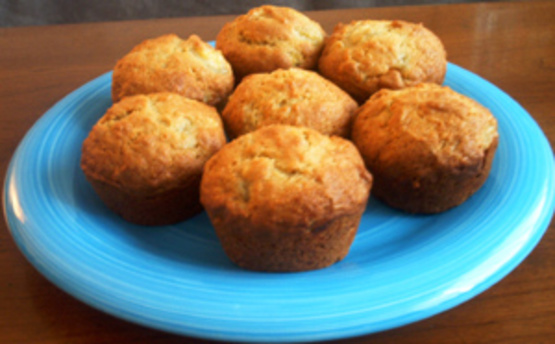 Copy cat recipe from the back of a Robin Hood flour bag. Makes wonderful muffins. just remember to use ripe or frozen bananas.
They are good, and quick. But a little sugary and not extremely moist. But a decent, quick muffin
preheat oven to 375F.
Combine flour, baking powder, baking soda and salt in bowl.
Beat together egg, sugar, butter, and mashed bananas in another bowl.
Add to dry ingredients, and stir until just moistened.
Fill greased muffin cups three quarters full.