fawn512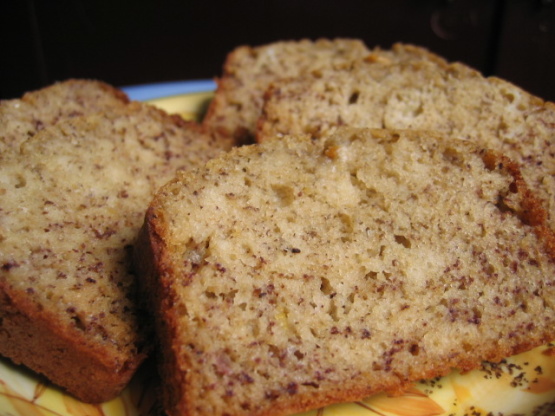 This classic quick bread has been a favorite in our family. It bakes up with a nice top and tender insides (not gummy or heavy like some I've tried). The key ingredients are the buttermilk and the banana extract.
Preheat oven to 325 degrees.
Grease and flour a 9x5-inch loaf pan.
Combine all ingredients in a large bowl and mix well.
Transfer to prepared pan.
Bake until top is golden brown and splits slightly, about 1 hour and 20 minutes.
Slices well.
Do not double recipe.