Best Chocolate Chip Cookies
Tom232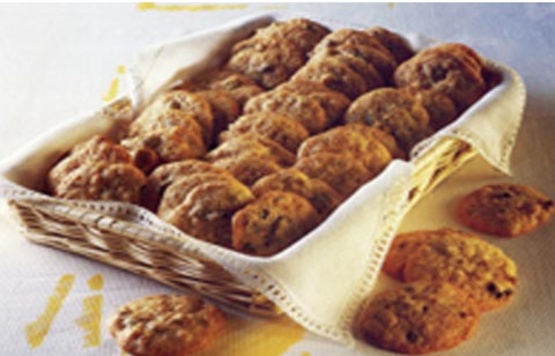 I especially love this cookie because it is essentially coconut, chocolate chips and nuts held together with the minimum amount of dough. Prep time includes chill time.

These cookies are wonderful! Had some chocolate chips leftover from Christmas that I wanted to use up so decided to make cookies. I am sure glad I picked your recipe. My husband, sons and brother-in-law all gave these cookies two thumbs up!!
Cream together sugars and butter.
Add eggs and vanilla.
Stir in flour, baking soda and salt and mix well.
Stir in chocolate chips, coconut and walnuts.
Chill dough 1/2 hour.
Drop by spoonfuls on cookie sheet.
Bake at 350° for 12 minutes.