loof751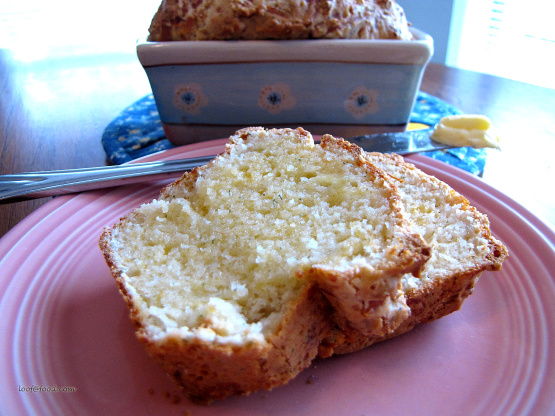 The original of this recipe comes from the 2008 cookbook, Taste of Home Baking Classics.

This bread is delicious! Fairly dense, wonderfully savory. I was generous with my measurement of the dill and it's just great with the cheddar flavor; it's really what makes this bread special. Like another reviewer, I made this in mini-loaf pans and loved it - thanks for sharing a keeper!
Preheat oven to 350 degrees F, then grease a 9"x5" loaf pan.
In a large bowl combine flour, cheese, baking powder, garlic powder & dill.
In another bowl, whisk together the eggs, milk, oil & honey, then stir this mixture into the flour mixture until just moistened.
Pour into the prepared loaf pan & bake 55-65 minutes or until a toothpick inserted near the center comes out clean.
Cool in the pan on a wire rack for 10 minutes before removing the loaf from the pan to cool slightly (upright) on the wire rack.
Serve warm & enjoy! Store any leftovers in the refrigerator.