Derf2440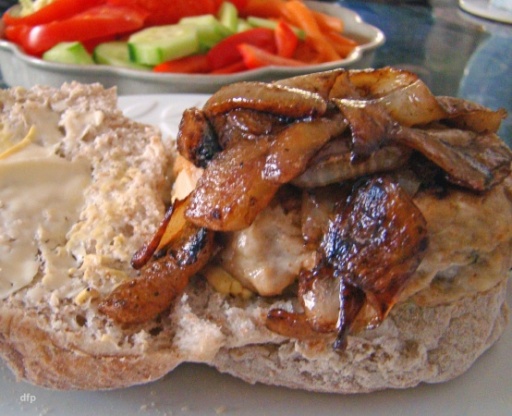 Onions that cook down very slowly and are transformed into an extraordinarily sweet, richly colored side dish or accompaniment.

YUMMY !!! These are really the best I've ever made, just excellant. I used walla walla sweet onions, but left out the butter and used veggies spray to cut back on the fat and calories. They were still out of this world good!! thanks for posting, will be making these again.
Melt the butter in a large skillet, add the onions.
Cover and cook over low heat 30 minutes.
Remove cover, raise the heat, stirring to keep the onions from sticking.
As soon as the onions begin to brown- in about 10 minutes- lower the heat.
Cover and cook for 10 minutes.
Repeat step 2.
Repeat step 3.
Add the vinegar, salt and pepper.
Turn the heat to high and stir with a wooden spoon until the vinegar is evaporated~ about 5 minutes.
This dish can be made in advance.
To reheat: cook over low heat for 10 minutes.
Large, mild-flavored onions work best.
Caramelized onions can be frozen in an airtight container up to three months.