Mercy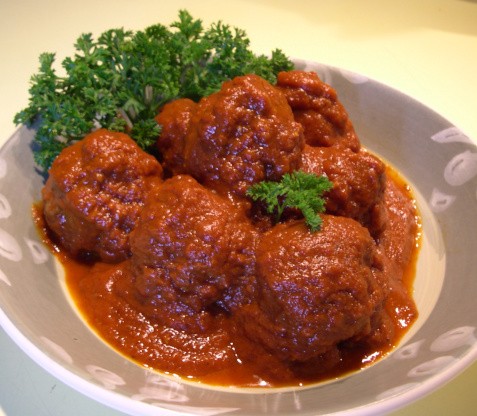 No need to fry the meatballs before adding to the sauce.

I have tried so many other meatball recipes only to be completely disappointed because of how much effort went into them and how lousy they would always turn out. I wanted to make something quick this time but also really wasn't going to get my hopes up. I am so pleased with the outcome of these. For the few ingredients and the ease of this recipe you can't go wrong! Even my picky eaters liked them! Will make again thanks!
Mix all ingredients together and shape into small meatballs.
Put meatballs in your favorite spaghetti sauce and simmer for two hours.