A perfect summer cocktail cooler from Taxco, Mexico. Though the recipe is for a single serving it easily doubles or triples. Why not invite some friends over and make a pitcher?
Directions
To prepare a simple syrup combine equal amounts of sugar and water in a small saucepan. Heat until the sugar is fully dissolved and the liquid is clear. Cool and store in a clean container. You can use this for other recipes so make a batch.
To prepare the drink, mix the syrup, tequila juice and ice cubes in a large glass and stir.
Fill the glass to the edge with the seltzer water.
Reviews
Most Helpful
I made these for a get together yesterday and they were very well liked. They are not strong at all and they are nice and refreshing. I had one made with lemon juice and another made with lime juice. I found the lime one to be much better. It tasted a lot like a fizzy margarita- always a good thing in my books. Thanks for the great recipe.
I made my Berta with lime juice--and I loved it! What a very elegant drink! Thanks, Toni.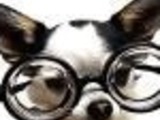 Loved this Miss T...I was a bit afraid because it sounded kind of strong, and I like more foo foo drinks. But it was just perfect on a hot summer day, like a tequila spritzer. Two big thumbs up!