Mami J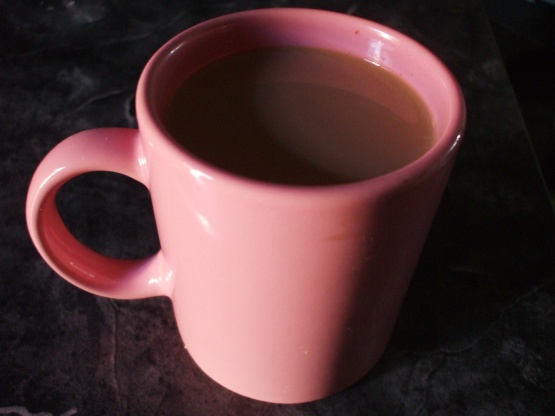 Quik & Coffee, who would have thought? It works! From Very Best Coffee.

Yum! I simplified it by using strawberry-flavored soy milk (Natura brand). I went light on the instant coffee and omitted the whipped cream, although if I had some I'd try adding it for a treat! Thanks!
3⁄4 cup hot water
1⁄4 cup milk, heated

2

teaspoons sugar-free french vanilla cafe instant coffee

1

tablespoon strawberry milk mix

1

teaspoon dark brown sugar

1

tablespoon whipped cream (optional)
COMBINE water, milk and coffee granules in large mug; stir until coffee is dissolved. Stir in Nesquik and sugar. Top with whipped cream. Serve immediately.