twissis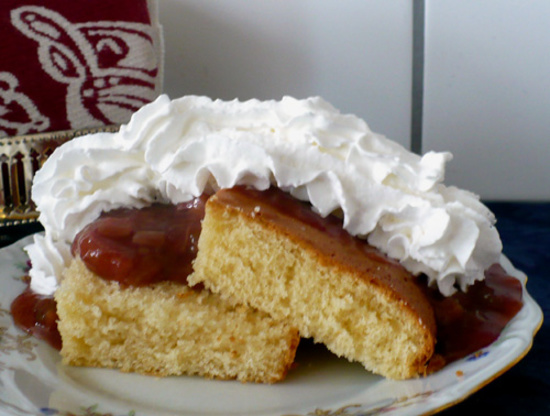 This strawberry shortcake is an easy summertime dessert. Land-o-Lakes Cookbook.

This is a delicious & ingredient-friendly easy-fix ... esp for those who favor a more cake-like shortcake. I definitely suggest a toothpick test for doneness as my 1st effort was not fully-cooked & fell in the center. However, it was so good that a 2nd effort (toothpick-tested & cooked to a darker brown color) was true perfection. Thx for posting this yummy recipe. :-) - Edited to Add - Since I have memorized your recipe, I thought it was about time I posted a pic for you. :-)
heat oven to 400*F.
in small mixer bowl combine all cake ingredients except strawberries and whipped cream.
beat at medium speed, scraping bowl often until well mixed.
spread into greased and floured 9" square baking pan.
bake for 20 to 25 minutes or until lightly browned.
cool completely.
cut into squares. if desired, split each square in half horizontally, serve with strawberries and sweetened whipped cream.