loof751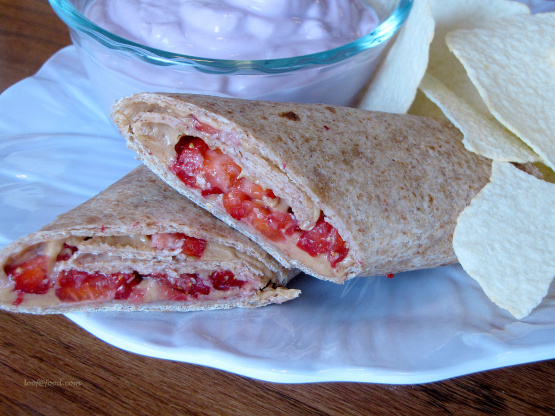 I whipped this up cause I didn't know what to do for lunch. It covers a serving of grain, fruit, and protein.
Spread peanut butter on tortilla.
Place berries on peanut butter.
Take two places on the edge of the tortilla and fold together over berries.
Take one place where the tortilla hasn't been folded and roll the tortilla up.
Enjoy!