loof751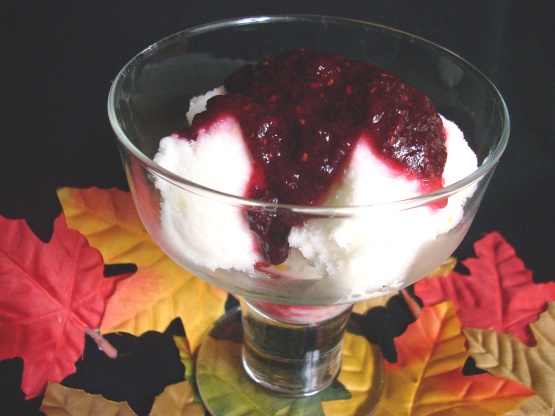 This is a refreshing way to enjoy the summer. This recipe can be used as either a dessert or smoothie.

This is delicious - a great creamy and refreshing dessert! The mild sweet flavor of the sherbet is a great match to the bold tart flavor of the topping. I really enjoyed this treat - thanks for posting the recipe! (PS I also used the berry mix on some biscuits and pancakes - yum!)
Puree the frozen berries, sugar, & juice in a blender.
Dish the sherbet into bowls then pour the berry mix on top.
Variation: This recipe can also be made into a delicious smoothie. Blend all the ingredients together then pour into glasses.