gailanng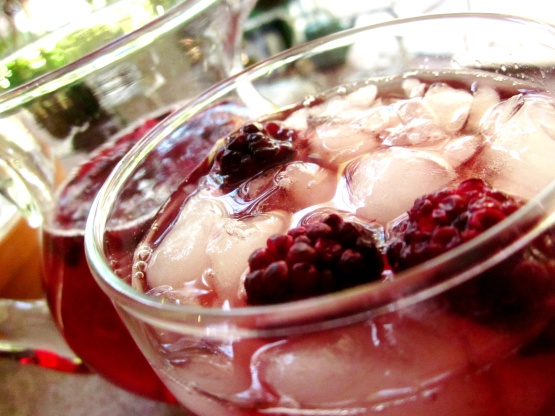 From Chatelaine magazine. Could other flavors of tea!

Refreshing! Makes me daydream that my life could be like a shampoo commercial. Me, shaking my hair out in the water. It's marvelous. On the other hand, how about one where my husband and I sit in those bathtubs. Now, if we were both sitting in the same bathtub that would be the end of that commercial.
Steep tea bags in boiling water for 3 minute Remove bags.
Refrigerate tea, at least until cold.
Stir in juice and fruit before serving. Pour into a pitcher and add ice.