pammyowl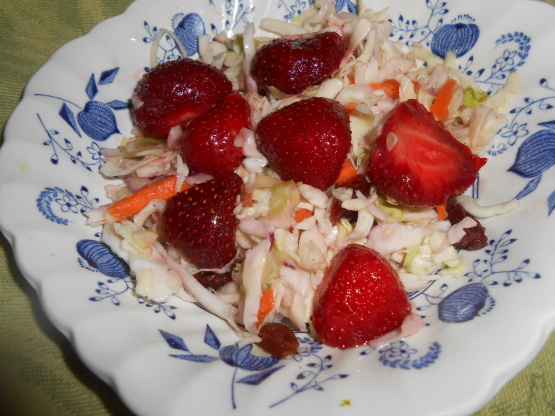 This is a vinegar slaw made with strawberries and dried cranberries. You will need to plan ahead as it takes 8 hours to let the flavors meld. I haven't made it yet but I am looking forward to taking it to the next potluck as it has no mayo and is different than other coleslaws. It is from a TOH Bonus Book.
In a large bowl, combine the vinegar, apple juice, sugar, salt and pepper; add the cabbage. Toss gently to coat.
Cover and refrigerate 8 hours or overnight, stirring occasionally.
Just before serving, stir in strawberries and cranberries.