Berries with Banana Cream
DuChick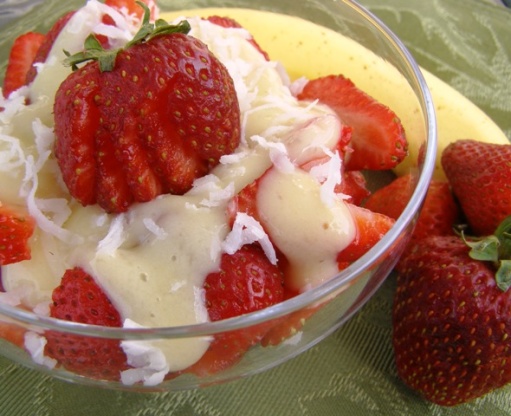 A simply elegant way to serve fresh berries. You can use low fat sour cream for a guiltless treat.

Lovely and so simple! I also used vanilla yogurt as I was out of sour cream. The OJ gives a nice little tang! Five stars from all of us, thank you!
Put sour cream, banana and orange juice in a blender and process until smooth.
Divide the berries and place in 2 stemmed glasses.
Top each with banana cream and sprinle with coconut.