Bermuda Johnny Bread (Caribbean)
Boomette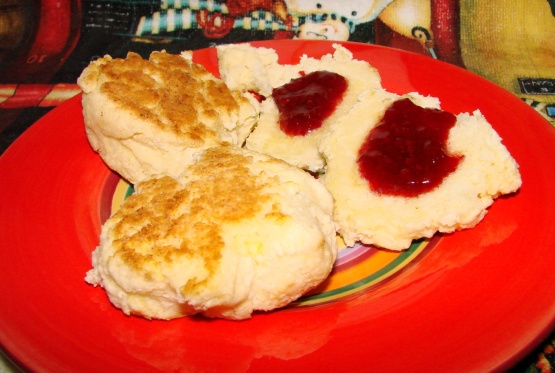 This is a type of cornbread, you have to try it. Best made in the classic cast iron skillet!

I'm a true blue Bermudian and used to make this all the time and decided to whip up a batch as I haven't made it in awhile...I needed a little reminder on the proportions of the ingredients and ended up here! I did it the way my mom used to by adding a little cornmeal to the mix. I also rub butter into the dry mixture-it gives the bread more taste and makes it really moist. I also use heavy cream instead of regular milk which also makes the bread more moist and tastier.<br/><br/>Someone here said they remove the salt because they like sweetness...I think it's important to add salt for flavour-it just adds a little something and doesn't make the mixture salty at all. If one likes sweetness, maybe add more sugar but it's important to add the salt!<br/><br/>This johnny bread is so good...we like to eat it with sharp cheddar cheese-deelish!
Mix sugar, flour, salt, and baking powder. Add egg and milk and mix until batter consistency.
Melt butter in frying pan. Spoon a third of the batter into the pan. Fry on low heat until brown. Turn and brown the other side. Repeat twice with the remaining batter.
Split bread in half and serve with plenty of butter and jam.