Kathy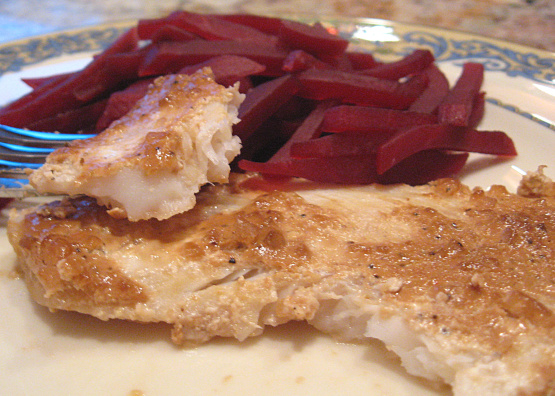 I just threw this together and found it quite tasty so thought I would share it. Any fish will do. I used New Zealand Blue Hoki. Cod works well for this recipe. Sub whipped cottage cheese for the sour cream if you want to.

Top Review by Kathy
DH is out of town on business, so dinner tonight was all about me! I made foods that I love, but he does not care for (fish and beets)! This was a nice fast recipe that was easy to prepare and tasted great. I used sole and baked it for 10 minutes, then broiled for 3 minutes. Thanks!
Place filets in an oven proof dish.
Mix all the other ingredients.
Spoon the sauce on the filets.
Bake in 400F degrees oven for 10 minutes.
Broil for a few minutes to brown.