Bergens Fiskesuppe (Bergen Fish Soup)
Prep 10 mins
Cook 20 mins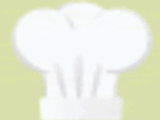 Use Norwegian Fish Stock for the base.
Make and share this Bergens Fiskesuppe (Bergen Fish Soup) recipe from Food.com.
1419.54 ml fish stock (Norwegian Fish Stock or your favorite)
118.29 ml carrot, peeled and finely chopped
59.14 ml parsnip, peeled and finely chopped
453.59 g halibut, boneless and in one piece (or cod or haddock)
118.29 ml leek, finely sliced (white part)
2 egg yolks
salt & pepper, to taste
44.37 ml fresh parsley, finely chopped
88.74 ml sour cream (optional)
Directions
In a large stockpot, combine stock, carrots, parsnips and fish. Bring to a boil over medium-high heat. As soon as the soup reaches the boil, lower the heat and simmer uncovered for about 10 minutes.
Add the leeks and simmer 2 or 3 minutes longer. Remove from heat, lift out the fish with a slotted spoon and set aside on a platter.
In a small bowl, beat egg yolks with a wire whisk; then beat in about 1/2 cup of hot soup, 1 tablespoon at a time. Pour this back into the soup in a thin stream, beating continuously with a wire whisk.
With a fork, separate the fish into flakes and add it to the soup. Season with salt and pepper and reheat, but do not let the soup boil.
To serve, ladle the soup into individual bowls and spinkle with chopped parsley. If desired, garnish each serving with 1 tablespoon sour cream.