Bergy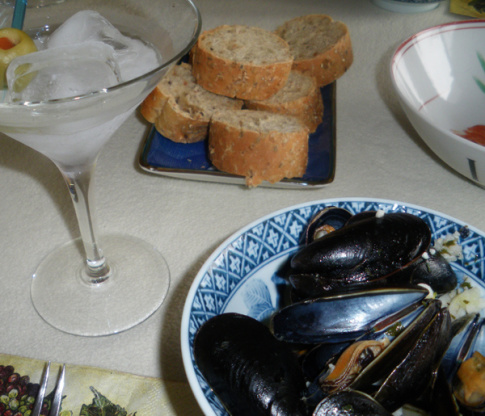 Bennett's was a seafood market in Westhampton Beach, NY. I found this recipe from the old market in one of my cookbooks.
Wash shells and remove the bysus thread.
In a large saucepan put the olive oil over 300 degrees heat. Add the onion and garlic and cook until the onions are soft but not brown.
Remove and discard the garlic, then add the mussels and wine.
Cover and cook until the shells open (about 5 minutes).
Serve the liquid as a dipping and dunking sauce.
Do not eat any of the unopened mussels.