Benne' Seed Dressing (Sesame Seed Dressing)
PaulaG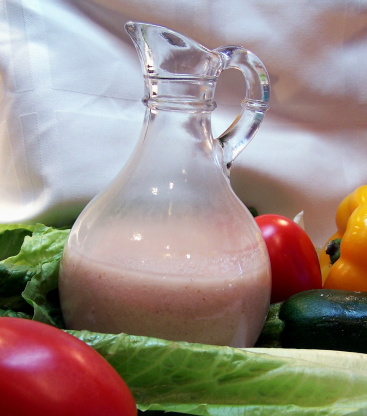 Posted for ZWT 2006. Recipe comes from Justine Wilson's Homegrown Louisiana Cooking.

I wasn't impressed when I dipped my finger in, but it was a perfect dressing when added to salad. After making it two or three times, I have to upgrade to 5 stars... my husband LOVES this dressing. Mixing it with the greens directly and adding salt and pepper to taste really makes it a standout dressing. Thanks a bunch! Will keep this in my fridge all the time. : )
In a blender, add each ingredient in the order listed.
Blend on medium speed until the ingredients are well mixed.
Will keep well for several weeks in the refrigerator.