Ben & Jerry's Cappuccino Ice Cream
Boomette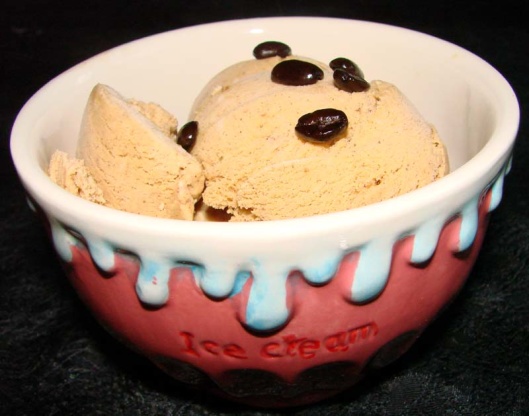 Ben and Jerry make the best ice creams and this lovely choice is one of their best in my opinion. Give it a try and see what you think Cooking time is however long it takes your ice cream freezer to make it.
This ice cream is one of the best I made. I was not sure of the cinnamon in this but with the coffee, it tastes great. I had espresso powder instant 2 1/2 tablespoon left LOL So the other 1 tbs at the end, I used regular instant coffee. Not the same, but it did the job. I like that the preparation doesn't have to cook first. I used only 1/2 cup of sugar which was perfect. I always reduce sugar in recipes. Thanks Annacia. Made for Photo tag.
Whisk the eggs in a mixing bowl until light and fluffy, 1 to 2 minutes.
Whisk in the sugar, a little at a time, then continue whisking until completely blended, about 1 minute more.
Pour in the cream and milk, and whisk to blend.
Add 2-1/2 tablespoons of the coffee and cinnamon, and whisk to blend again.
Transfer the mixture to an ice cream maker and freeze following the manufacturer's directions.
After the ice cream stiffens (about 2 minutes before it is done), add the remaining 1 tablespoon coffee, then continue freezing until done.
Makes 1 quart.