Parsley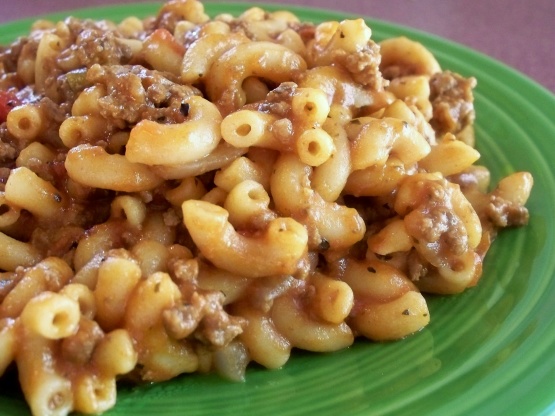 This is my grandma's recipe for goulash.
Cook ground beef in large skillet (or pan) until it loses its redness. I drain the beef, and add back to the pan, just to make it healthier.
Add all other ingredients.
Cover and simmer 25 minutes or until macaroni is cooked to suit your taste.