faith58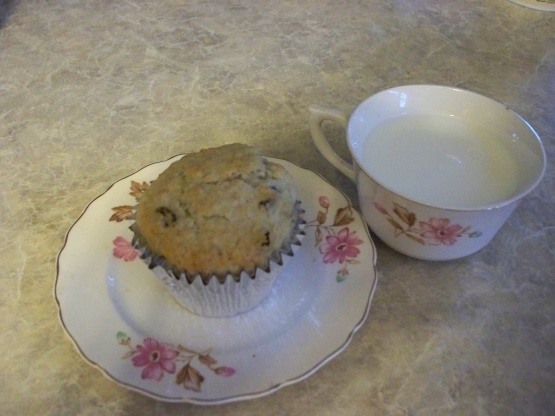 Got this recipe out of woman's world this week and dh wanted me to try it. It uses coconut oil which is suppose to be beneficial for your health. I doubled the recipe and got 17 jumbo muffins from it. This is not a real sweet muffin but it is tasty and we really enjoyed them. I used fat free milk in the dairy isle not powdered milk. Also you can eat on of these muffins for breakfast with a scrambled egg and also for a snack.
Heat oven to 400. Mist muffin tin with cooking spray. I used jumbo muffin liners in my regular muffin tins and worked great.
In a large bowl, mix flour, oatmeal, sugar, baking powder and raisins. In small bowl blend milk, oil, egg and vanilla. Add to dry ingredients. Stir until moistenened. Fill 12 muffin cups almost full. Bake 18 to 20 minutes. Cool and remove from pan.