Belly Fat Burner Breakfast
jimf57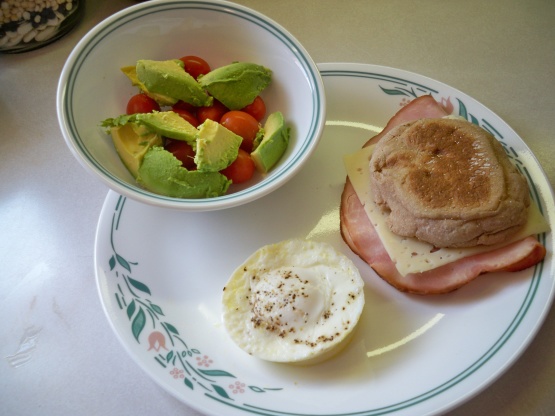 I ate this higher protein breakfast everyday for 4 weeks, along with moderate exercise and watching my carbohydrates. I reduced my belly measurement (around waist at the belly button) by 2 inches. I plan on continuing this breakfast for the next few weeks. This breakfast is only 473 calories.
Poach egg for 4.5 to 5 minutes.
Toast the English Muffin. When done, drizzle with olive oil (No Butter). Top 1 half with Baby Swiss Cheese and the other half with Lean Deli Ham.
Scoop out half of an Avocado in bite size pieces in a bowl with 12 Grape Tomatoes.
Salt and Pepper to taste.