Boomette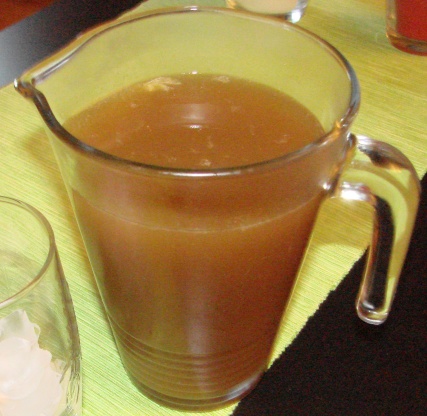 Sort of the "out slummin' " version of Long Island Iced Tea, LOL Cook time does not include chill time.

I really do enjoy a good Long Island Iced Tea drink. The orange juice in this version was just a bit too overpowering for my taste buds though.
In a 2-quart pitcher, combine listed ingredients. Refrigerate for about 2 hours.
It is not recommended to add more than the listed amounts of alcohol. If you would like to make a lighter drink, add an extra 1/3 cup of Coca Cola and orange juice and reduce the alcohol to 1 1/2 shots each.
Serve in a tall glass with lots of ice!